I make this recipe quite often, using either shrimp or fish. It's a great option when you're short on time because it comes together so quickly. The most time-consuming part is peeling the shrimp! I adapted the recipe from one for fish tacos posted in 2006 by Cooking Light.
Start by making the Lime-Cilantro Crema. Just stir together equal amounts of mayonnaise and sour cream, a bit of fresh lime juice, garlic, salt, along with chopped cilantro and scallions.
Then, peel and devein one pound of shrimp. Note that you can use any firm fish in place of the shrimp. I prefer this recipe because it doesn't require breading and deep frying the fish or shrimp, so it's much healthier.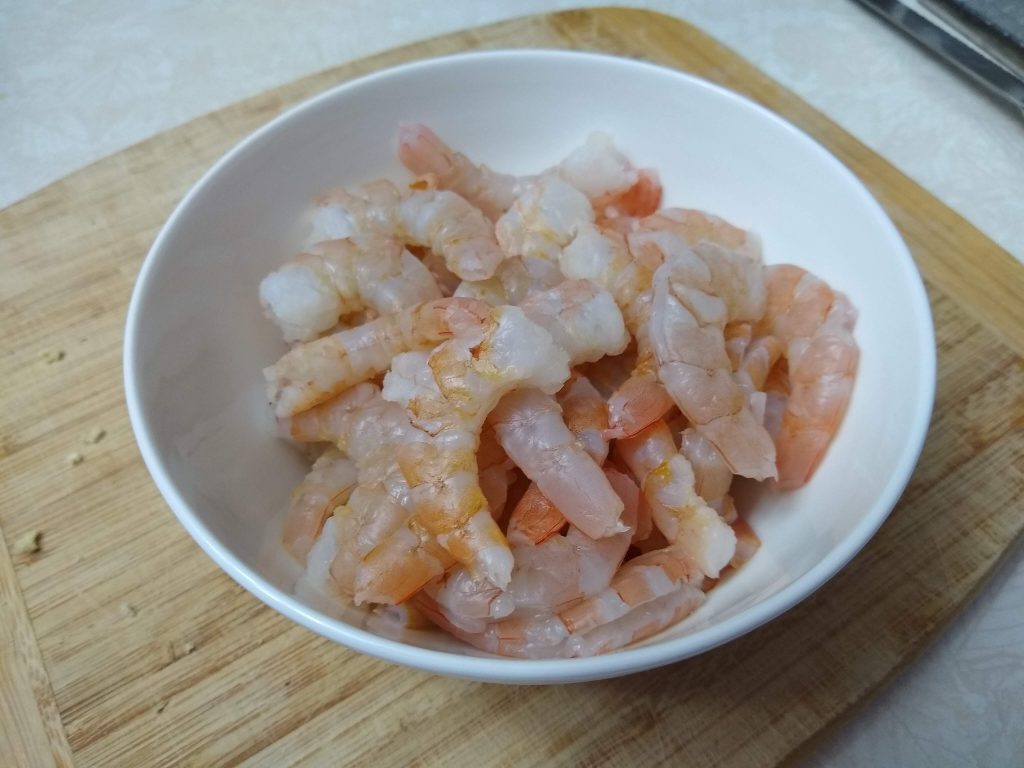 Next, toss with some oil and the spices: cumin, coriander, smoked paprika, cayenne pepper, granulated garlic and salt.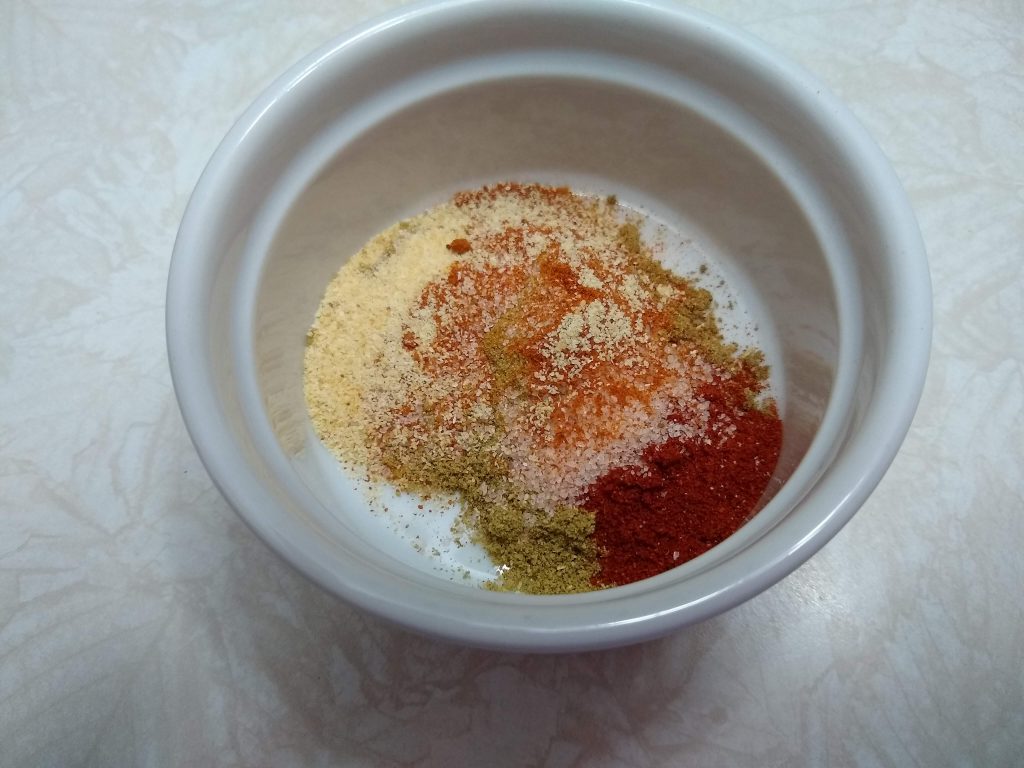 Heat a skillet and cook the shrimp over medium-high heat. They only take a few minutes to cook.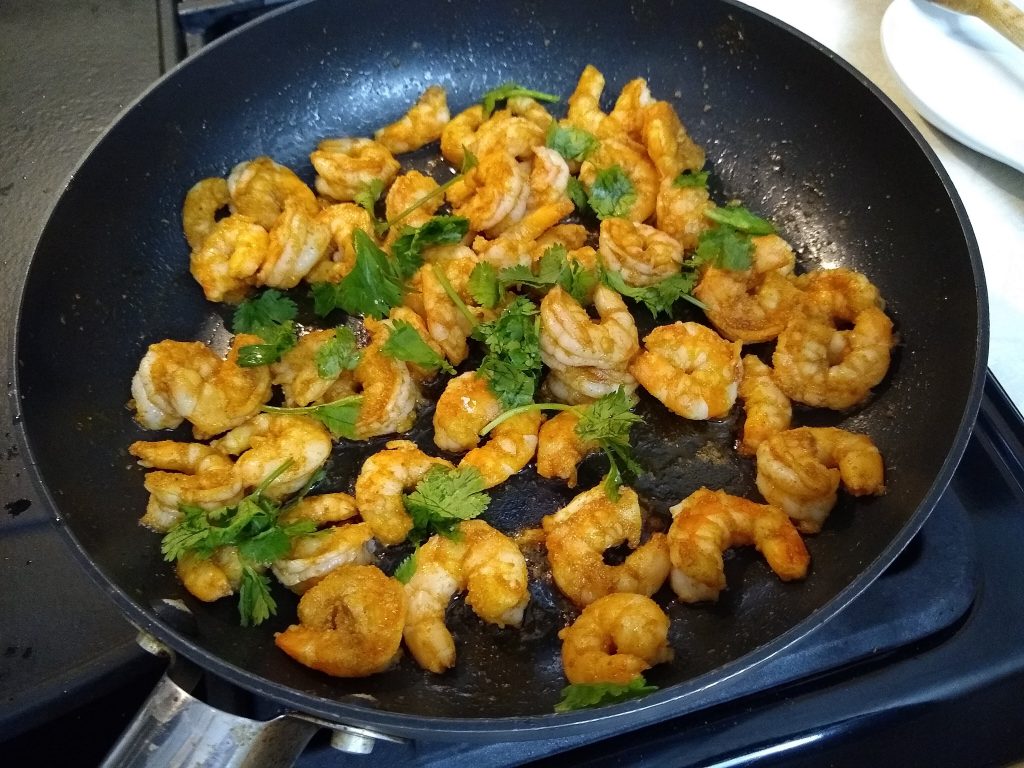 You can serve the shrimp in the traditional way, on corn or flour tortillas with some crema and cabbage. (My husband prefers flour tortillas.) Or you can have them the way I did, over mixed greens with a drizzle of crema. Believe me, the salad was rich and satisfying, with the cool greens and warm, spicy shrimp, paired with the tangy sauce. I added a few slices of avocado, too, so I really didn't miss having any tortillas. Squeeze a bit more fresh lime juice over the top before serving.
Try it and let me know what you think.
Shrimp Tacos with Lime-Cilantro Crema
Servings: 2-3
Crema
1/4 cup finely sliced green onions
1/4 cup finely chopped cilantro
3 tablespoons mayonnaise
3 tablespoons sour cream
1 clove garlic, minced
1 1/2 teaspoons fresh lime juice
1/4 teaspoon salt
Tacos
1 pound raw shrimp, peeled and deveined
1 tablespoon avocado oil
1 teaspoon ground cumin
1 teaspoon ground coriander
1/2 teaspoon smoked paprika
1/4 teaspoon salt
1/4 teaspoon granulated garlic
1/4 teaspoon cayenne pepper
Corn or flour tortillas, optional
Shredded cabbage
Lettuce leaves or mixed greens
Directions:
Place the crema ingredients in a small bowl and stir to combine.
Place the shrimp in a medium bowl, add the oil and spices and toss to evenly coat the shrimp with the spices.
Heat a frying pan over medium-high and add the shrimp. Stir frequently for 2-3 minutes until the shrimp is cooked. Remove from the heat.
Serve the shrimp with some crema and shredded cabbage on tortillas, wrapped in lettuce leaves or over mixed greens.