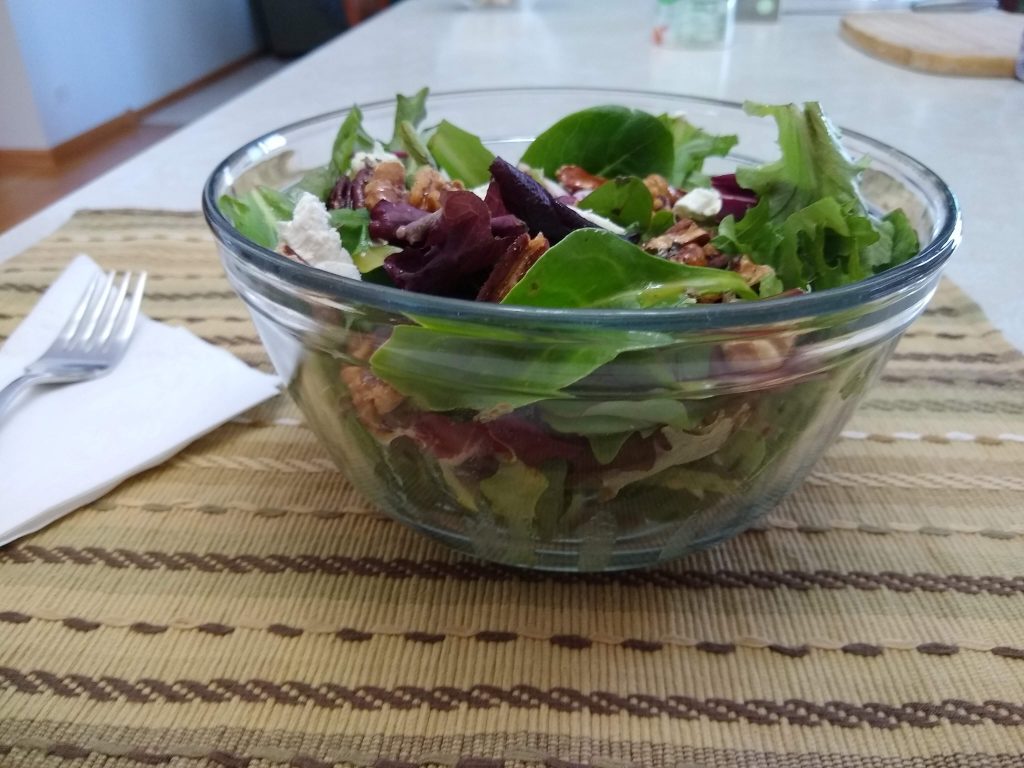 I am a big fan of salads and all leafy greens. Because of their high content of antioxidants, green leafy vegetables may be one of the best cancer preventing foods. They have anti-inflammatory properties, and are a good source of fiber, iron, magnesium, potassium and calcium.
I eat a large salad for lunch most weekdays, but have been known to eat them for breakfast, lunch and dinner, especially after over-indulging during holidays or vacations.
My husband complains when I serve them too often, but he eats them anyway!
When I lived in Los Angeles, one of my favorite restaurants served a fantastic salad with goat cheese, sun-dried tomatoes and toasted pine nuts. This is a variation that's just as delicious with a variety of textures, tangy dressing, creamy cheese and crunchy nuts.
Salad with Mixed Greens, Goat Cheese and Roasted Nuts
Servings: 1 entree or 2 appetizers
Directions:

Add lettuce to a large bowl, crumble goat cheese on top. Drizzle with Vinaigrette and sprinkle with nuts. Toss to combine.
How useful was this post?
Click on a star to rate it!
Average rating / 5. Vote count:
No votes so far! Be the first to rate this post.