I'm continuing my plan to add as many vegetables as possible to the recipes that I prepare. Chili is something that's quick and easy to throw together, and can be frozen for later, so I tend to make it pretty often. I also like to try using different ingredients and seasonings, depending what I have on hand and what I'm in the mood for.
Everyone has their own favorite chili recipe, and they vary depending where you live. From Texas to Cincinnati to New York, some people use chunks of meat vs. ground, beans vs. no beans, vegetarian vs. all meat, beer or no beer, super spicy or mild, there are endless variations.
This is why I'm posting a second chili recipe. I decided to pack in even more vegetables and decrease the meat, to make it even healthier!
I really like using my pressure cooker for recipes like this, but you can easily make it on the stove, as well. Start by turning on the saute function, adding a bit of oil and saute the the onions for a minute or two.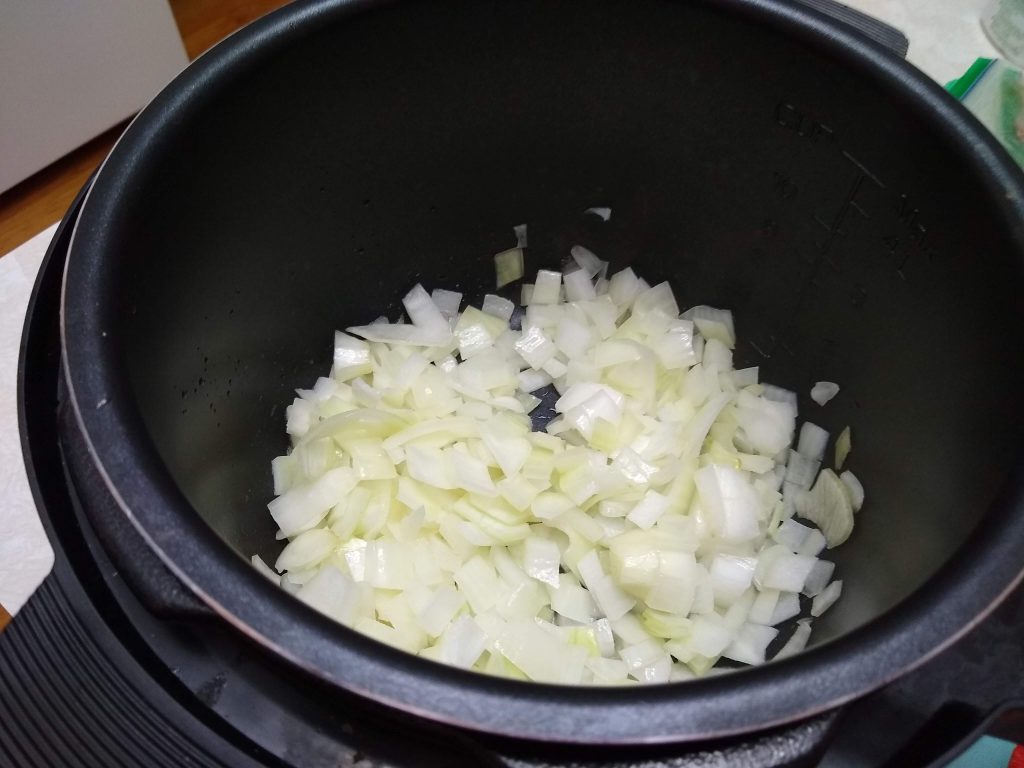 Then add 1 pound of ground turkey, and break it up while continuing to saute.
Meanwhile, chop some vegetables: carrots, celery, and bell peppers.
Add them to the pot along with some finely chopped mushrooms and garlic.
Then add canned tomatoes, plain diced, chili-ready and tomato sauce, as well as some tomato paste.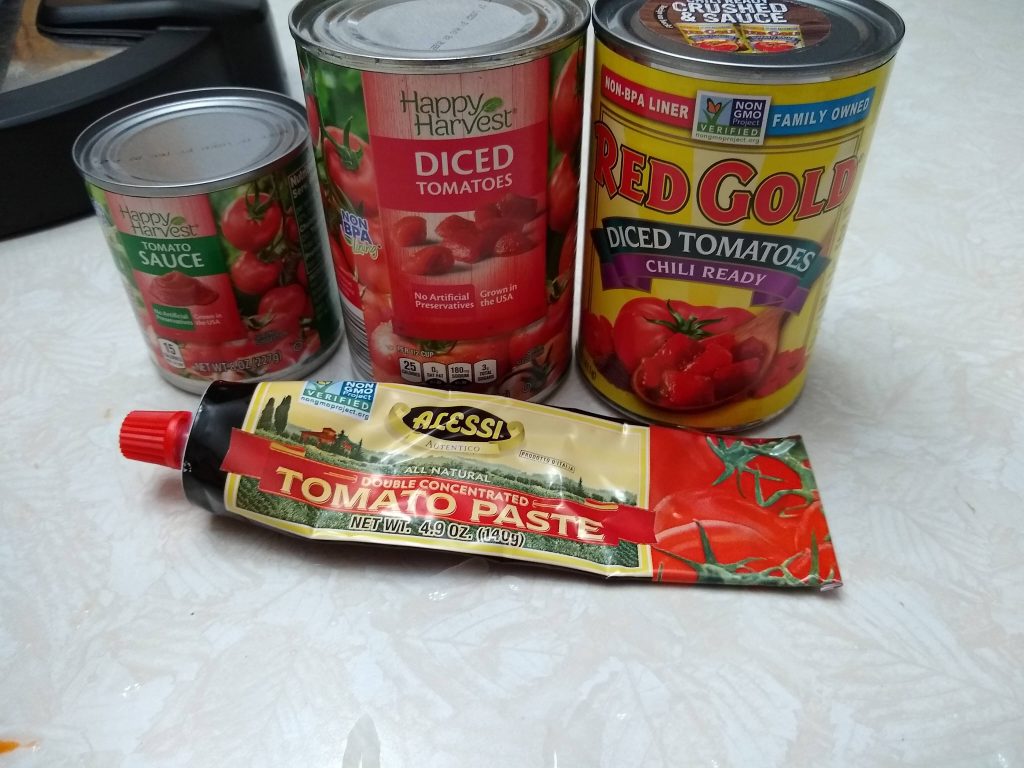 Also add 2 cups of vegetable or chicken broth, and spices like chili powder, cumin, salt, pepper, chipotle chili and a bit of sweetener.
Close the lid and seal it, and choose manual cooking for 10 minutes. When the timer goes off, let the chili remain on warm for at least 30 minutes before serving.
My husband doesn't care for beans, but he does like a bit of macaroni in his chili. So feel free to offer a variety of options so your family or guests can have it the way they prefer (beans, macaroni, avocado, cheese, sour cream, jalapenos or hot sauce). I added some organic black beans to my bowl.
It's delicious, satisfying, slightly spicy, and sure to warm you up on a cold day. Try making some today!
Pressure Cooker (Instant Pot) Chili with Turkey and Vegetables
Servings: 8
1 tablespoon olive oil
1 pound ground turkey, preferably organic
1 onion, peeled and diced
8 ounces white mushrooms, minced
2 carrots, diced
2 stalks of celery, diced
2-3 medium bell peppers, assorted colors
3 cloves of garlic, minced
1 15-ounce can diced tomatoes
1 15-ounce can chili-ready tomatoes
1 8-ounce can tomato sauce
2 cups chicken or vegetable broth
1 chipotle chili in adobo, finely chopped
2 tablespoons ground chili powder
2 tablespoons ground cumin
1 tablespoon tomato paste
1 teaspoon salt
1/2 teaspoon black pepper
2 teaspoons granulated sweetener made from stevia
Directions:
In an Instant Pot pressure cooker, turn on the saute function, add the oil and the onions, and cook for a minute or two. Then add the ground turkey and brown the meat, breaking it into small chunks.
Add the mushrooms, carrots, celery and peppers, and continue cooking until softened.  Add the garlic and cook for another minute.  Turn off the saute function.
Add the tomatoes, broth and seasonings and stir. Seal the lid and set the Manual setting for 10 minutes.
When the timer goes off, leave the sauce on warm for at least 30 minutes before releasing the pressure.
Note: If you don't have an Instant Pot, you can make the sauce on the stove in a large soup kettle. Follow the directions as above, and simmer the mixture for 1 hour before serving.