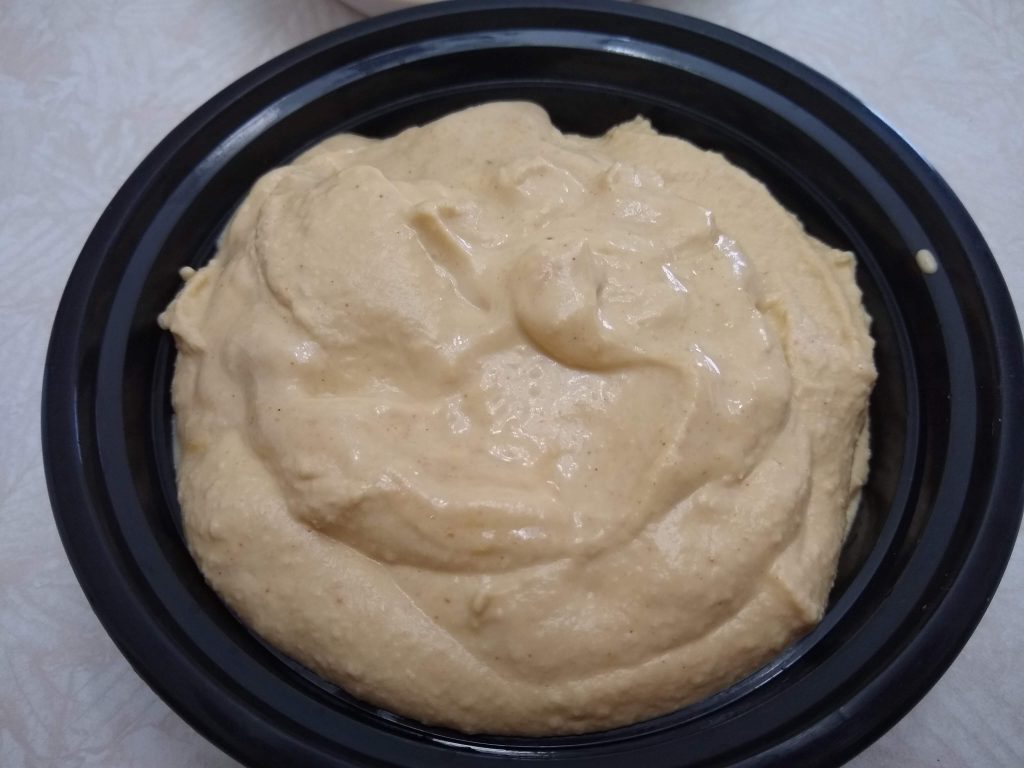 Hummus is one of my favorite foods. I like a lot of spice and extra lemon juice in mine. I've eaten it for breakfast spread it on Ezekiel toast with sliced tomatoes on top, or as a snack with tortilla chips, crackers or raw vegetables.
This truly is the best recipe for hummus that I've found, and I have tried many versions over the years. It's from Lisa Bryan at Downshiftology.com: https://downshiftology.com/recipes/3-minute-hummus/
I had given up on making it at home since it never turned out well, made a big mess, and turned out lumpy and bland. But due to the recent pandemic, one day I went shopping and all the hummus was gone from the grocery store. I had the ingredients at home, so decided to try another recipe.
I think that the secret to making this so light and creamy is that it's made in a high powered blender (like a NutriBullet). And you have to add quite a bit of liquid to make sure it blends smoothly.
The basic ingredients include canned chickpeas (plus some of the liquid), tahini paste, fresh lemon juice, olive oil and spices like garlic, cumin, and salt. The original recipe didn't include cayenne pepper, but I think it adds a nice kick!
Just place all of the ingredients in your blender and whip it up until it's the light and creamy consistency that you prefer. Taste it to adjust the seasoning. Add more salt, lemon or other spices as needed.
Hummus is such a versatile dip/spread. You can add so many other ingredients such as roasted red peppers or eggplant, olives, extra garlic, tomato and basil, parsley, jalapenos, etc.
So make a batch of this tasty spread today! It's a great snack full of fiber and healthy fats.
The Best Hummus
Serves 8
30 ounces canned chickpeas (garbanzo beans), drained with liquid reserved (two 15-ounce cans)
1/3 cup chickpea liquid, or more, as needed
1/2 cup tahini
1/4 cup olive oil
2 lemons, juiced
2 garlic cloves
1 teaspoon cumin
1/2 teaspoon salt
1/4 teaspoon cayenne pepper, optional
Directions:
Add all the ingredients to your Vitamix, NutriBullet or other high-powered blender and secure the lid.
Turn the blender on high for 30 seconds (or more for a creamier texture). Add more chickpea liquid (aquafaba), if desired, for a softer hummus.