I like to make quiche at the beginning of the week, then I don't have to worry about cooking for several days. It's a great way to use up leftovers. I had a large bunch of spinach that I wanted to use, as well as some feta cheese, so this was the perfect recipe.
It also freezes well, so you can just cut it in slices and freeze, then microwave for a minute or two and it's ready to eat.
In this version, I decided to add a combination of cheeses along with the spinach, plus oregano and fresh dill, so it ended up tasting a bit like Spanakopita, a delicious Greek dish made from spinach and feta.
Since I'm cutting back on carbs, I like to make quiches without crust. Not to mention, it's so much easier! You won't even miss the crust.
As with omelets, there are endless combinations of ingredients you can use: bacon, sausage, ham, mushrooms, broccoli, peppers, onions, swiss, provolone or cheddar. It's best to keep it simple, with one type of meat (optional), one or two vegetables and some type of cheese.
In today's recipe, I started by sauteing a big bunch of spinach.
Once it wilted, I added garlic and a pinch of salt, then I squeezed out as much liquid as possible, so the quiche wouldn't be watery. I spread out the cooked spinach in the bottom of my quiche dish.
Next, I took a quarter cup of crumbled feta cheese and 1 cup of shredded Italian Cheese blend.
I sprinkled the cheeses evenly over the top of the spinach.
Then I gathered the ingredients for the egg mixture: organic eggs, half and half, salt, pepper, oregano and dill. I also have a quarter cup of grated Parmesan to sprinkle on top.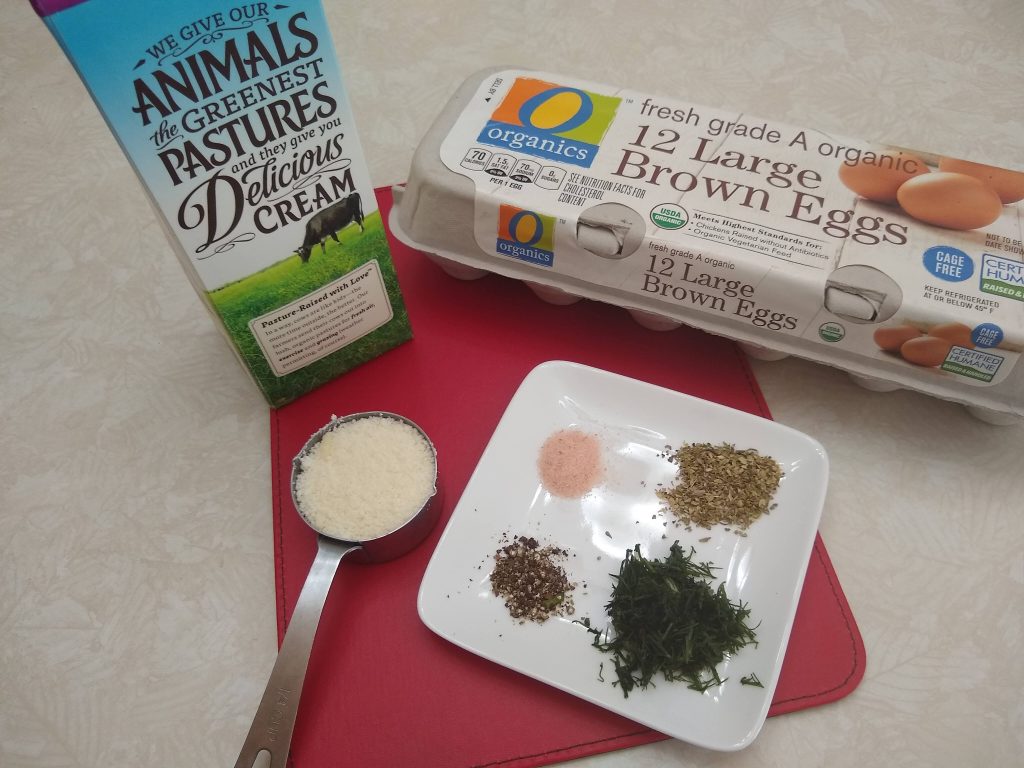 I cracked the eggs into a medium bowl.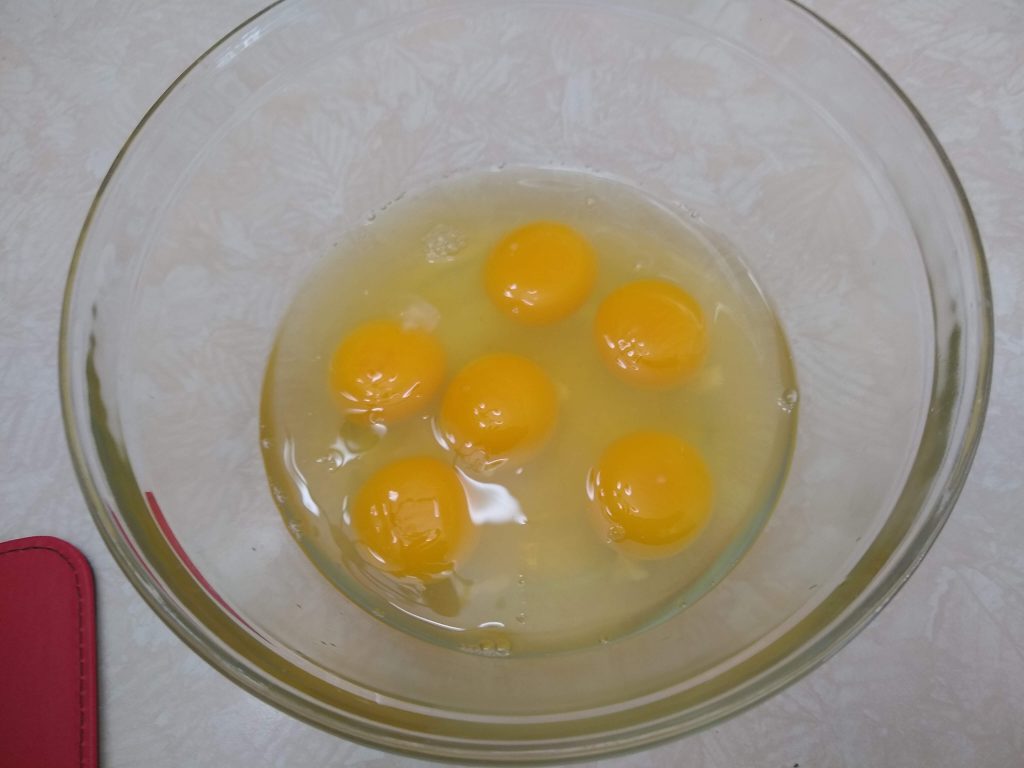 Then I poured in a cup of half and half and the spices.
I whisked the mixture until it was blended evenly, and poured it into the quiche dish.
Finally, I sprinkled the Parmesan over the top before popping it in the oven at 350.
I baked it for 45 minutes, and let it rest for 15 minutes before slicing.
It turned out perfectly! The quiche was soft inside, with a slight crunch from the browned cheese on top, tangy feta, creamy mozzarella and spinach with just enough spices to give it that Mediterranean flavor that I love. It's very satisfying yet low in carbs.
Cheesy Crustless Spinach Quiche
Servings: 6
Olive oil cooking spray
1 tablespoon organic butter
8 ounces fresh baby spinach
2 cloves garlic, minced
Pinch of salt
1/4 cup crumbled feta cheese
1 cup shredded Italian cheese
6 large organic eggs
1 cup organic half and half
1 tablespoon fresh dill weed
1/2 teaspoon dried oregano
1/4 teaspoon sea salt
1/4 teaspoon black pepper
1/4 cup grated Parmesan or Romano cheese
Directions:
Preheat the oven to 350 degrees and spray a 9-inch quiche or deep pie dish with olive oil.
Heat a large skillet over medium high heat, add the butter, and cook the spinach until just wilted. Add the garlic and a pinch of salt and stir for another few seconds, then remove from the heat.
Place the spinach in a colander and squeeze out the liquid with the back of a spoon. Place the spinach in the greased dish and distribute evenly over the bottom.
Sprinkle the feta and Italian cheese blend over the spinach.
In a medium bowl, use a whisk to beat the eggs with the cream and spices. Pour the egg mixture over the cheese and spinach in the dish.
Sprinkle the Parmesan or Romano cheese evenly over the top.
Place in the oven and bake for 40-45 minutes, or until set. While baking it will rise a few inches over the top of the dish, so make sure there's room in the oven. After you remove it, it will return to the normal level.
Let cool for 15-20 minutes to make it easier to slice.
Variations: If you don't have fresh spinach, thaw a package of frozen spinach, squeeze out the liquid, add a bit of garlic, salt and a drizzle of olive oil and place in the quiche dish, then proceed to add the cheeses, and remaining ingredients.
How useful was this post?
Click on a star to rate it!
Average rating / 5. Vote count:
No votes so far! Be the first to rate this post.