It's so easy to make your own sauce. Why spend more and serve your family sauce from a jar that contains unhealthy ingredients such as soybean oil, corn oil, high fructose corn syrup and excessive amounts of salt?
Sure, it takes a little over an hour to cook, but most of the time it's just simmering on the stove. If you have a few minutes to saute some onions, you can throw everything together, and go do other things while it cooks.
Even though I'm not eating starchy foods like pasta on a regular basis, I still enjoy this sauce over grilled chicken parmesan or gluten-free meatballs, spaghetti squash or sauteed cabbage.
So the first step is to add some olive oil to your pot, heat to medium and add the finely diced onions.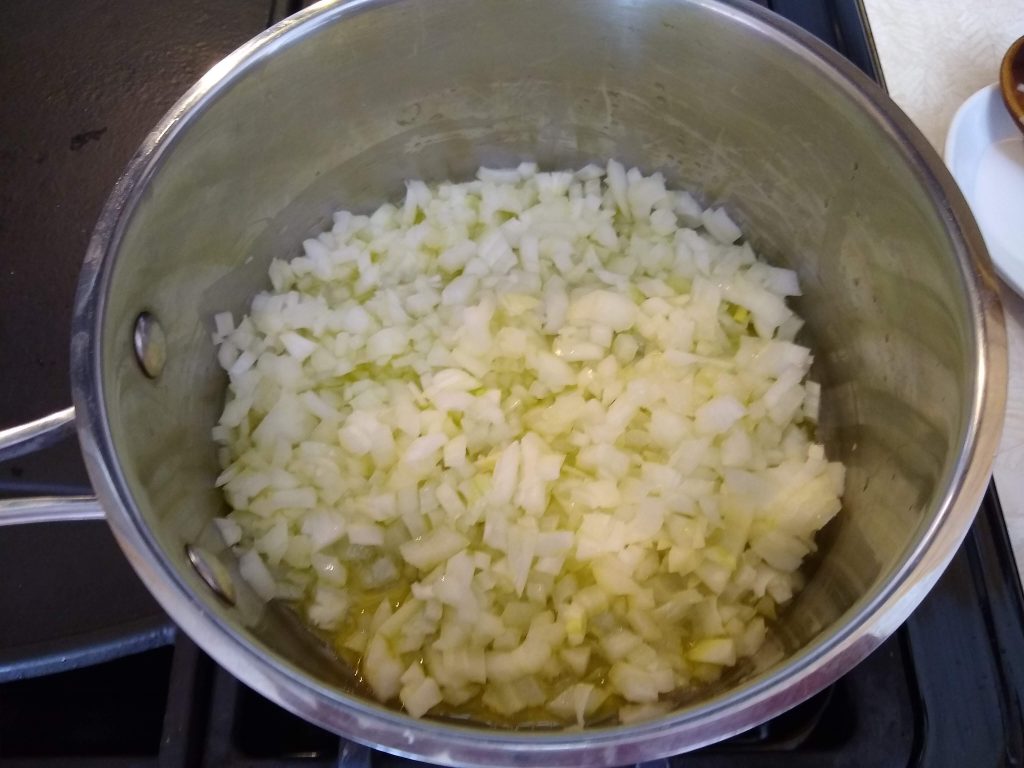 Once they are nice and tender, add the garlic and cook for a bit longer. Then add the canned crushed tomatoes and the dried spices.
Just cover and let it simmer for an hour. Then toss in fresh basil and you're ready to serve! Don't leave out the fresh basil if at all possible. It really makes the sauce special, and adds a bright, sweet flavor. If you don't have access to fresh basil, then add 2 teaspoons of dried basil along with all of the other spices.
This time I served the Marinara sauce over baked spaghetti squash.
Marinara Sauce
Servings: 8 cups
1/4 cup olive oil
1 large onion, finely diced (approx. 2 cups)
2 teaspoons minced garlic
2 (28-ounce) cans crushed tomatoes
2 teaspoons dried oregano
2 teaspoons sea salt (or to taste)
1 teaspoon black pepper
1/2 teaspoon granulated stevia (such as Truvia)
1/2 teaspoon crushed red pepper flakes
1 bunch of fresh basil leaves, finely chopped
Directions:
In a large pot, saute the onion in the olive oil over medium heat until tender, about 8 minutes. Add the garlic and cook for another 30 seconds.
Add the tomatoes and all other ingredients, except basil. Bring to a boil, then lower the heat to a simmer. Cover partially and cook for 1 hour, stirring occasionally.
Remove from the heat and stir in the fresh basil.
Variations: Add ground beef, turkey, or Italian sausage when sautéing the vegetables. Add mushrooms, shredded carrot or bell peppers.
How useful was this post?
Click on a star to rate it!
Average rating / 5. Vote count:
No votes so far! Be the first to rate this post.