This is a quick and easy meal, perfect for a weeknight! Since the sausage is precooked, it only takes a few minutes to prepare.
You just need a package of prepared chicken sausage, some chopped onions, a jar of roasted red peppers, garlic, tomato paste, and a few spices. For this version, I used Nitrate-Free Tomato and Basil Chicken Sausage from Aldi, but you can use any Italian-style sausage that you prefer.
Of all the ingredients, the onion takes the longest to cook, so you get that cooking in a big skillet with some oil until it's slightly browned and tender. Then add the peppers, garlic and spices.
After a couple of minutes, add the tomato paste and wine. Reduce slightly, then add the sausage. As soon as it's heated through, it's ready to serve!
You can serve it along with pasta or rice, but for myself, I prepared some spinach with olive oil and salt.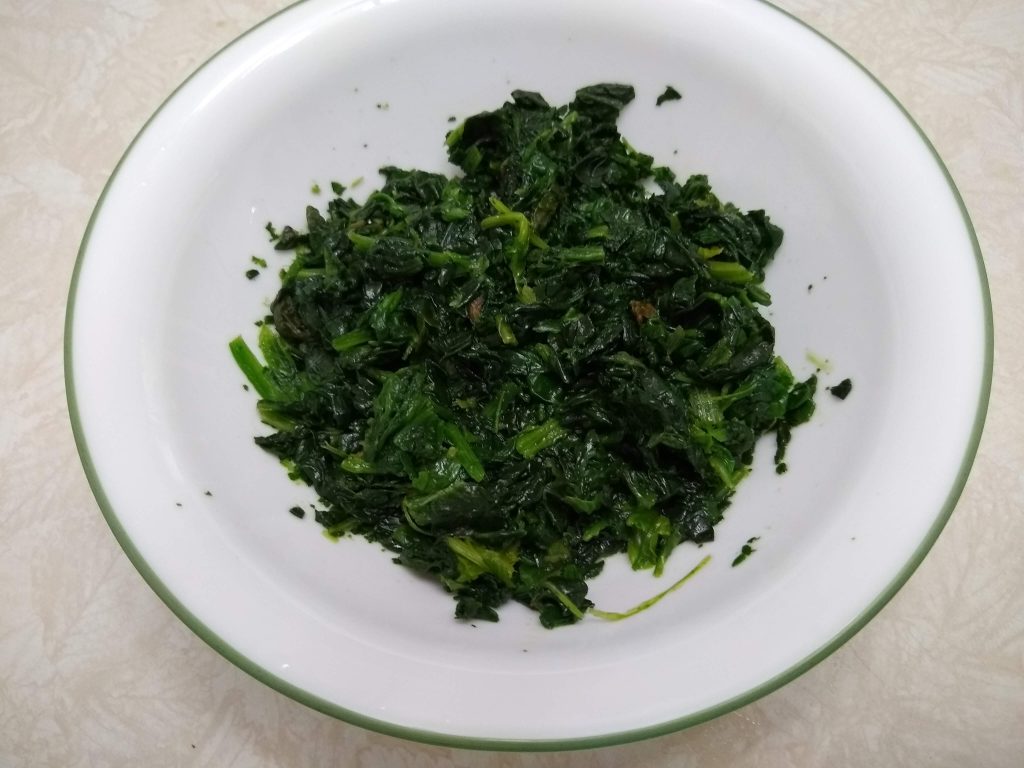 I had a couple of spoonfuls of the sausage mixture on top of the spinach, sprinkled with a bit of parmesan cheese, and it was a delicious, satisfying meal.
Chicken Italian Sausage with Peppers and Onions
Servings: 4
2 tablespoons avocado oil (or light olive oil)
1 cup diced yellow onion
1 cup diced roasted red peppers (from a jar)
2 cloves garlic, minced
1/2 teaspoon dried oregano
1/2 teaspoon dried basil
1/4 teaspoon sea salt
1/4 teaspoon red pepper flakes
2 tablespoons tomato paste
1/2 cup dry white wine
12 ounces prepared nitrate-free tomato and basil chicken sausage(or any Italian-style sausage), sliced
Directions:
Heat a large skillet over medium heat, add the oil, then the chopped onion. Saute for 5-10 minutes, until slightly browned and tender.
Add the red peppers, garlic and spices and continue cooking for 2 minutes. Add the tomato paste and wine, and cook for another 2 minutes. Add the sliced sausage and cook until heated through.
Variations:  Add sliced mushrooms in the first step when cooking the onions.  Add fresh spinach along with the sausage and cook just until wilted.
How useful was this post?
Click on a star to rate it!
Average rating / 5. Vote count:
No votes so far! Be the first to rate this post.